Wedding Jogja
Video Wedding by KOEN is cinematic wedding film professional based in Yogyakarta, available across Indonesia & anywhere
Client: Wisnu & Monica
Location: Gereja Katolik Hati Kudus Tuhan Yesus, Ganjuran & Burza Hotel Yogyakarta
PH: Video Wedding by KOEN Cinema Indonesia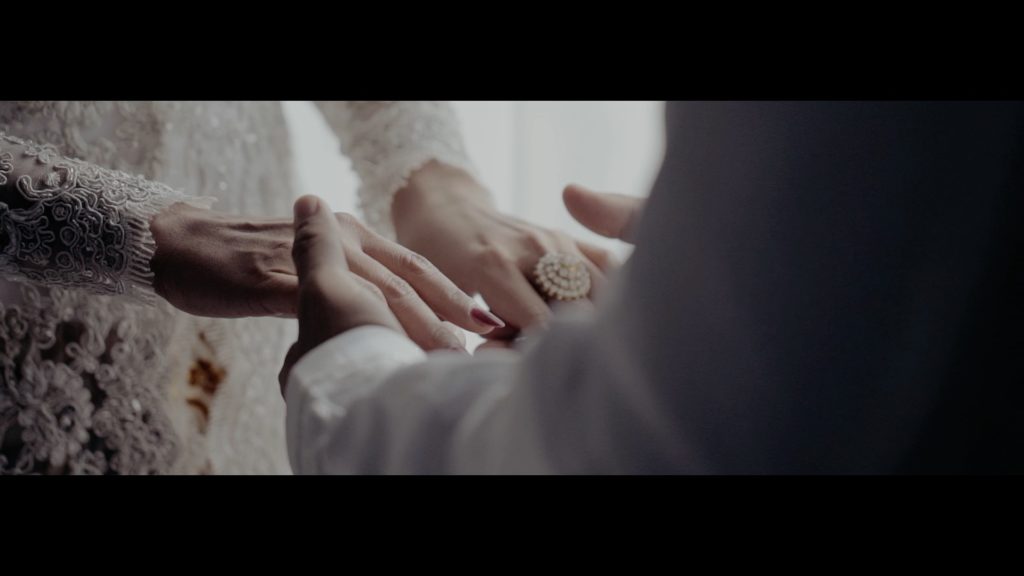 Simak video selengkapnya dan jangan lupa like, share, dan subscribe untuk mengetahui video berkualitas terbaru dan terupdate.
Gimbal Setup
Shot with Sony A7s + Samyang AF 14mm f2.8 + Sony Zeiss Sonnar T* FE 55mm f1.8 + Zhiyun Crane V2 3 Axis Gimbal Stabilizer + DJI Ronin S + Zhiyun Weebill Lab S
Tele and Macro Setup
Shot with Sony A7s + Canon EF 70-200 f2.8 L IS USM II + Canon EF 100mm Macro L IS USM + Manfrotto Monopod
Timelapse Setup
Shot with Sony A7s + Sony A6000 + Canon 16-35mm f2.8 L USM + 20mm f1.8 EF + Meike 12mm f2.8 + Manfrotto Befree
Drone Shot with DJI Mavic Pro in 4K 30P
Edited and Graded in Lenovo ThinkPad W520 with Adobe Premiere Pro CC Editing Software
A Cinematic Insightful Storyteller. We create a cinematic film with Light, Motion, and Action. Video production and cinematic filmmaker based in Surabaya and Yogyakarta. Professional in motion picture and cinematography projects
Video Wedding by KOEN adalah sebuah rumah produksi jasa video cinematic wedding dan jasa wedding film profesional yang berbasis di Yogyakarta, dengan wilayah kerja di seluruh Indonesia, bahkan luar negeri.
Tags
koen cinema indonesia, koen cinema, Sony A7s cinematic, Sony A7III cinematic, cinematic video, jasa dokumentasi event, videografer surabaya, videografer yogyakarta, jasa videografi, wedding traditions, wedding tradisional, wedding batak, wedding jawa, wedding katolik, wedding gereja, wedding gereja jawa, wedding jogja
wedding surabaya, wedding Jakarta, wedding Yogyakarta, wedding malang, wedding gresik, wedding jombang, jasa wedding surabaya, jasa wedding Jakarta, jasa wedding Yogyakarta, jasa wedding malang, jasa wedding gresik, jasa wedding jombang, jasa video wedding surabaya, jasa video wedding Jakarta, jasa video wedding Yogyakarta, jasa video wedding malang, jasa video wedding gresik, jasa video wedding jombang, jasa cinematic wedding surabaya, jasa cinematic wedding Jakarta, jasa cinematic wedding Yogyakarta, jasa cinematic wedding malang, jasa cinematic wedding gresik, jasa cinematic wedding jombang, jasa cinematic wedding, jasa video wedding surabaya, jasa video wedding Jakarta, jasa video wedding Yogyakarta, jasa video wedding malang, jasa video wedding gresik, jasa video wedding jombang, jasa video wedding jogja
cinematic wedding surabaya, cinematic wedding Jakarta, cinematic wedding Yogyakarta, cinematic wedding malang, cinematic wedding gresik, cinematic wedding jombang, cinematic wedding semarang, cinematic wedding, contoh video wedding terbaik, contoh video cinematic terbaik, contoh video cinematic wedding terbaik, contoh cinematic wedding terbaik, cinematic video, cinematic wedding video, cinematic wedding videography, wedding videography, cinematic wedding films, wedding video
Videographer surabaya, videographer malang, videographer Yogyakarta, videographer Jakarta, videographer Indonesia, videography surabaya, videography malang, videography Yogyakarta, videography Jakarta, videography Indonesia, jasa videografer surabaya, jasa videografer malang, jasa videografer Yogyakarta, jasa videografer Jakarta, jasa videografer Indonesia, jasa videografi surabaya, jasa videografi malang, jasa videografi Yogyakarta, jasa videografi Jakarta, jasa videografi Indonesia, video Jakarta, video Yogyakarta, video malang, jasa shooting video event, jasa shooting video
video wedding jogja,foto video wedding jogja,paket foto video wedding jogja,harga video cinematic wedding jogja,jogja video wedding,harga video cinematic wedding,paket foto wedding jogja,video foto wedding jogja,foto wedding jogja,harga video cinematic wedding jakarta,harga video cinematic wedding semarang,harga video wedding,harga video cinematic,harga video wedding cinematic,harga video cinematic pre wedding,harga video cinematic prewedding